Public organizations are more complex than private companies
Politicians define goals through politics and coalition agreements.
The government makes demands through legislation.
Climate agreements oblige public organizations to develop strategies and goals that support the Paris Agreement and the UN's Sustainable Development Goals.
Annual budget processes involve service-level adjustments.
Senior management is responsible for many subject-specific or cross-disciplinary projects, all of which must meet specific performance targets and deadlines.
Strategies where digitalization increases the success rate
1
UN's 17 Sustainable Development Goals
7
Health sector innovation
8
Customer experience optimization
Benefits of Using DecideAct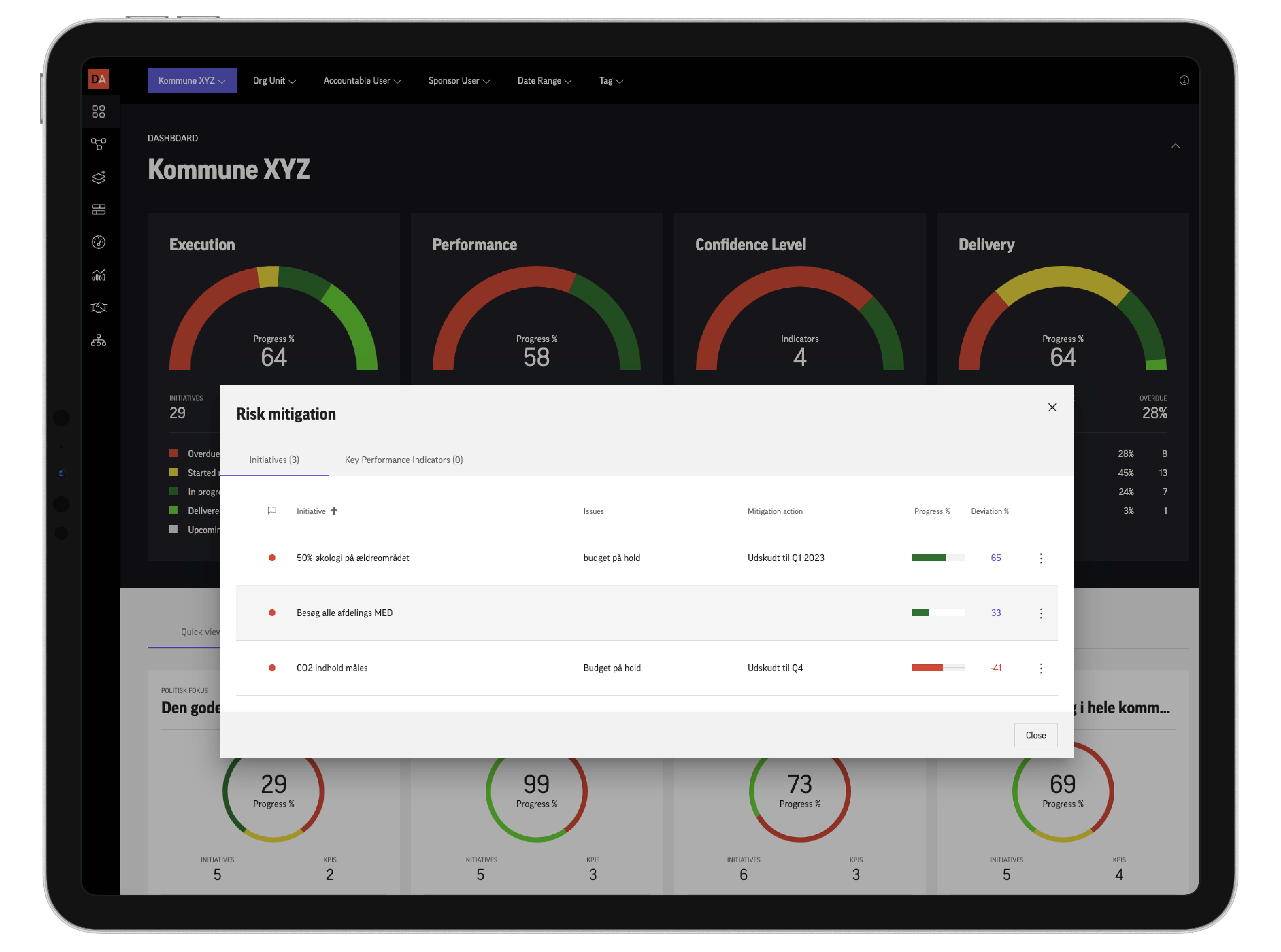 Keeps the overall strategy on track
Assigns and monitors daily and cross-disciplinary tasks
Automates follow-up with electronic "nudges"
Offers transparency in strategic processes
Provides real-time data for agile decision-making
Keeps project logjams to a minimum
Oversight Project Overviews, Initiatives and Key Performance Indicators (KPIs)
The DecideAct platform gives you a complete overview of all initiatives and KPIs, so you can make informed decisions quickly. Others in the organization can also view data based on the security level you assign.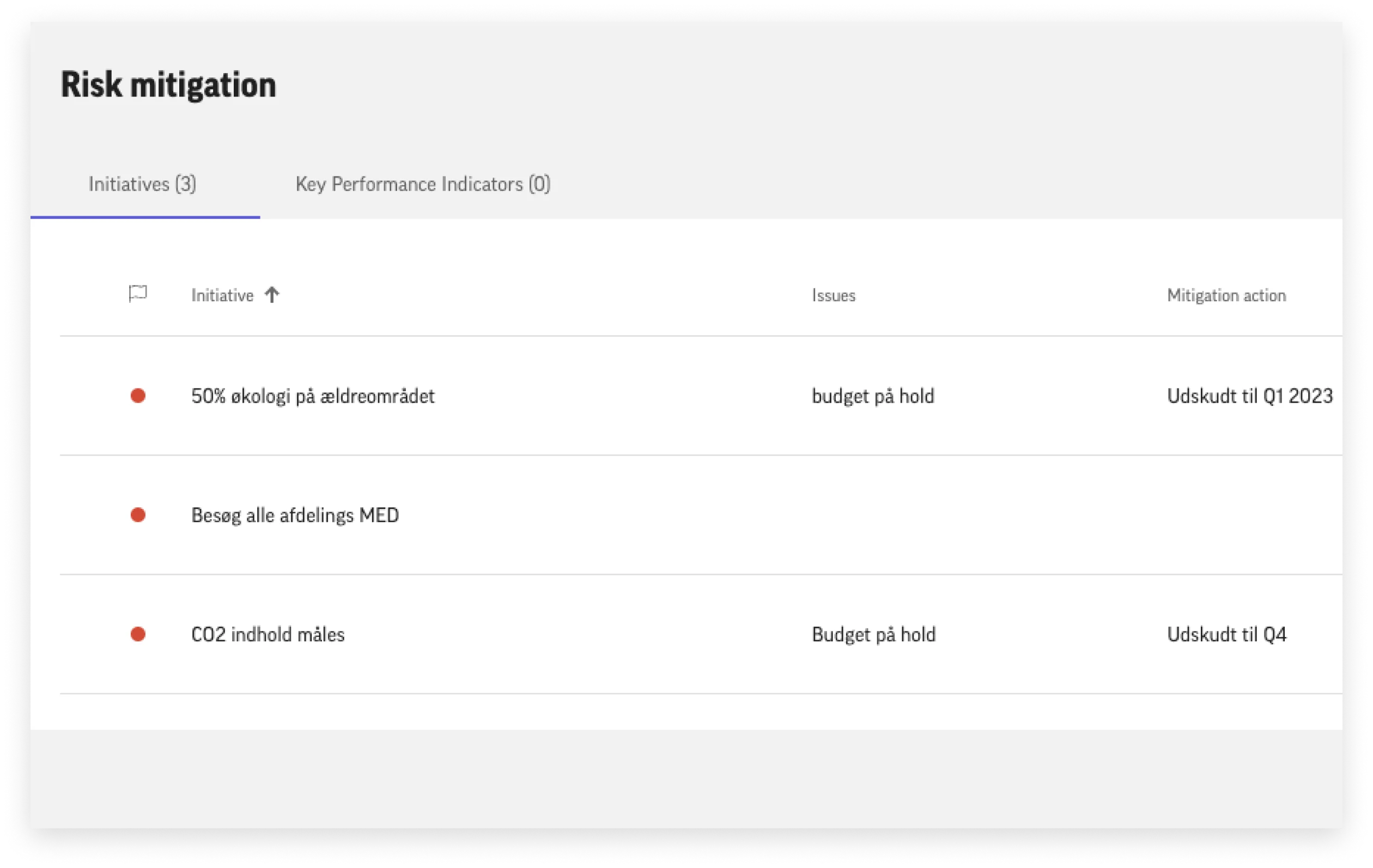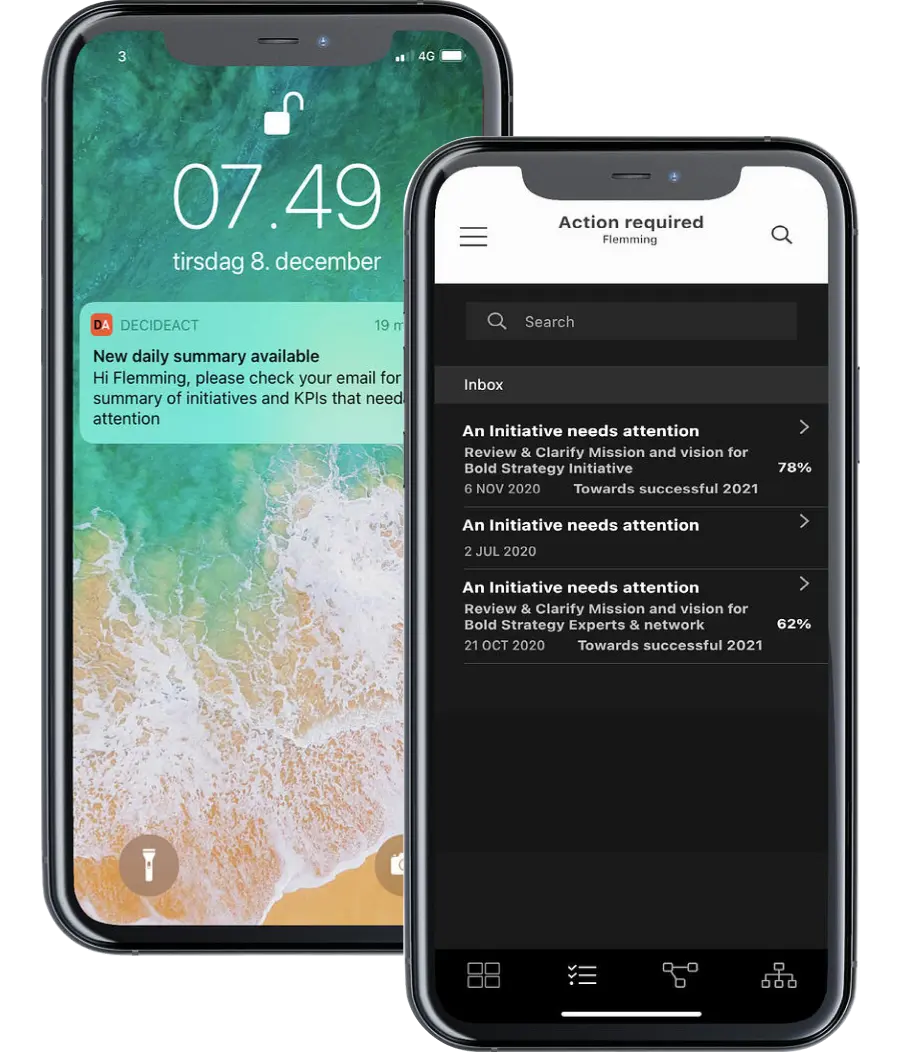 Keep the strategy always at hand and regular follow-up from key personnel
DecideAct ensures follow-up from key players in your organization. Electronic nudges keep the strategy on track; users can even update their status from a convenient mobile app.
With DecideAct's mobile app, you can
Keep the entire strategy in your pocket
Update status on the go
Check the status of individual initiatives
Dashboards Promote Engagement
Users stay up-to-date on the status of deliverables
Key Performance Indicators show exactly where they stand
"Big picture" strategy engagement boosts morale and productivity
The user dashboard can be customized at every level. If a manager requests more detail on tasks assigned to their department, it's just a few clicks away. It's also simple to work with multiple strategies and sub-plans across organizational units.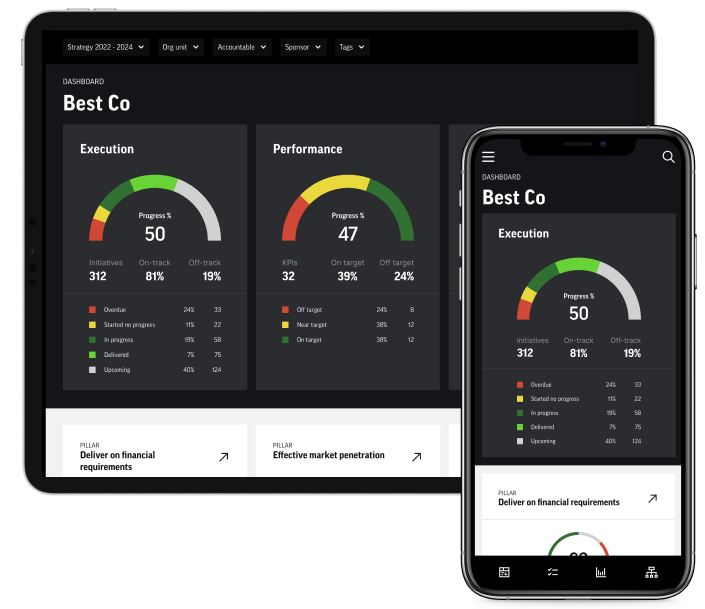 There is a solution to municipalities challenges
DecideAct is a cloud-based, plug & play solution
We have worked extensively with municipalities and the public sectors in several countries.
Easy to add to your organization's existing management tools
It isn't difficult, expensive, or time-consuming to incorporate DecideAct into your organization's management technology tools. DecideAct builds on what you already have so that goals, strategies, and KPIs are all monitored in the same place.
Works on all platforms
The DecideAct solution requires no costly interfaces with existing IT systems.
Our team of experts is ready to help you
We'll help you set your strategy in motion using a hierarchy of personnel and teams for optimal results in strategy execution.