Make your ESG ambitions happen
With international cooperative efforts such as the Paris Agreement, the Sendai Framework for Disaster Risk Reduction, and the UN 2030 Agenda for Sustainable Development, there is increased focus on climate change and how it threatens sustainable development.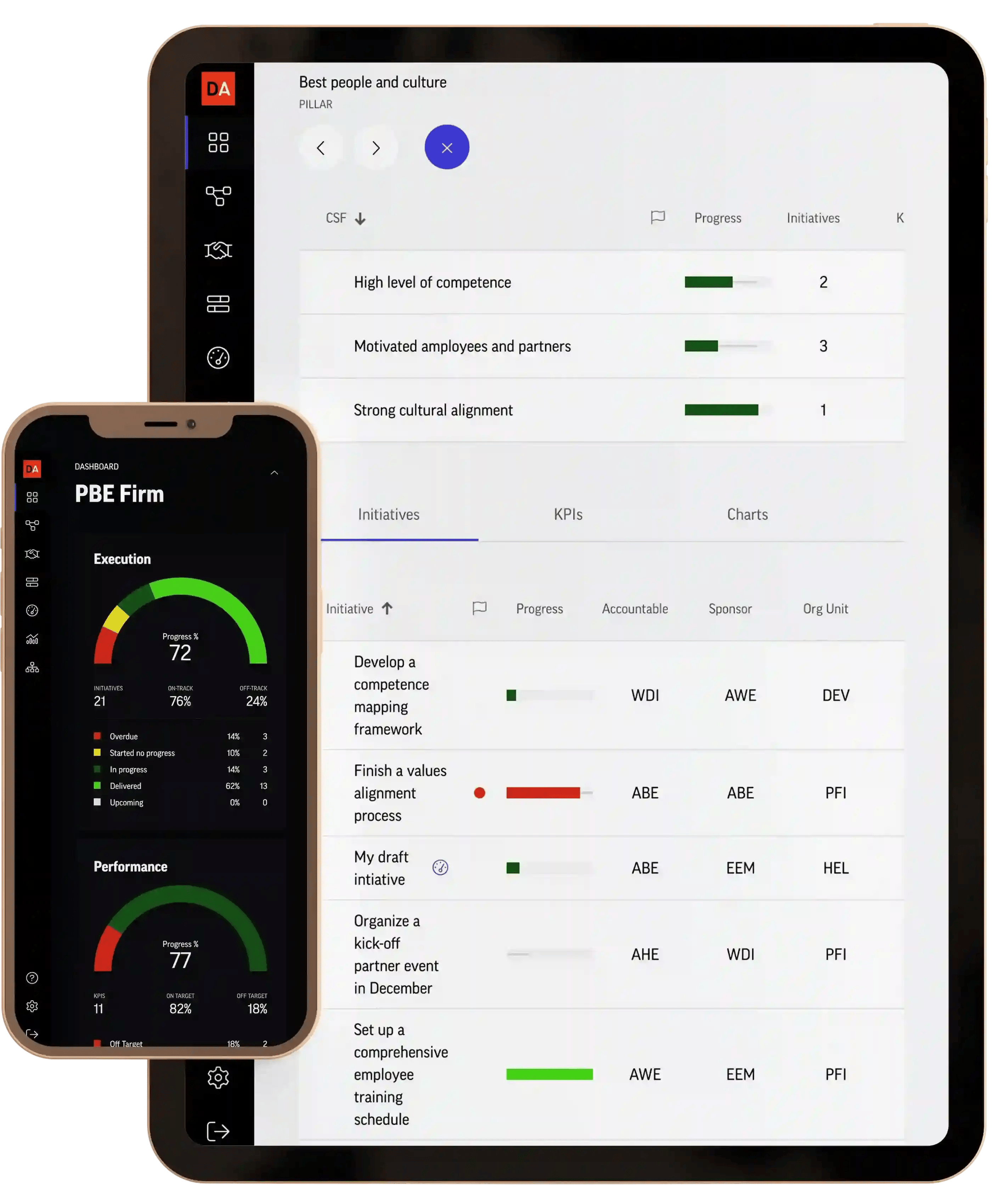 A new ESG platform to boost your Strategy Execution Management.
Our cloud-based Strategy Execution Management platform can turn any plan into action. Our new ESG platform works in concert with the Strategy Execution Management system for your overall organization.
Our platform comes with the following ESG predefined frameworks.
The UN Sustainable Development Goals
The Global Reporting Initiative (GRI) Standards
The Nasdaq ESG Reporting Guide
An effective ESG strategy can result in long-term success and investors are looking at ESG factors when deciding on investments
Why to choose DecideAct's SEM platform?
1
Multiple ESG Frameworks
When using DecideAct you can choose from different frameworks, combine them or create your own ESG framework as best suits your ESG strategy.
2
Define KPIs and Goals
Our platform allows you to define goals, KPIs, and initiatives and choose which ESG factors you will focus on.
3
Monitor Progress
DecideAct ESG gives you the oversight necessary to implement your ESG strategy and allows you to monitor your progress in fulfilling your goals.
4
Robust reporting module
DecideAct's reporting module is easy to use and robust, allowing you to effectively inform the board of directors, shareholders, or other stakeholders on the company's ESG performance.